LEAD SINGER, VOCAL SECTION MANAGER & HEAD CHEERLEADER
JULIE ARENSMAN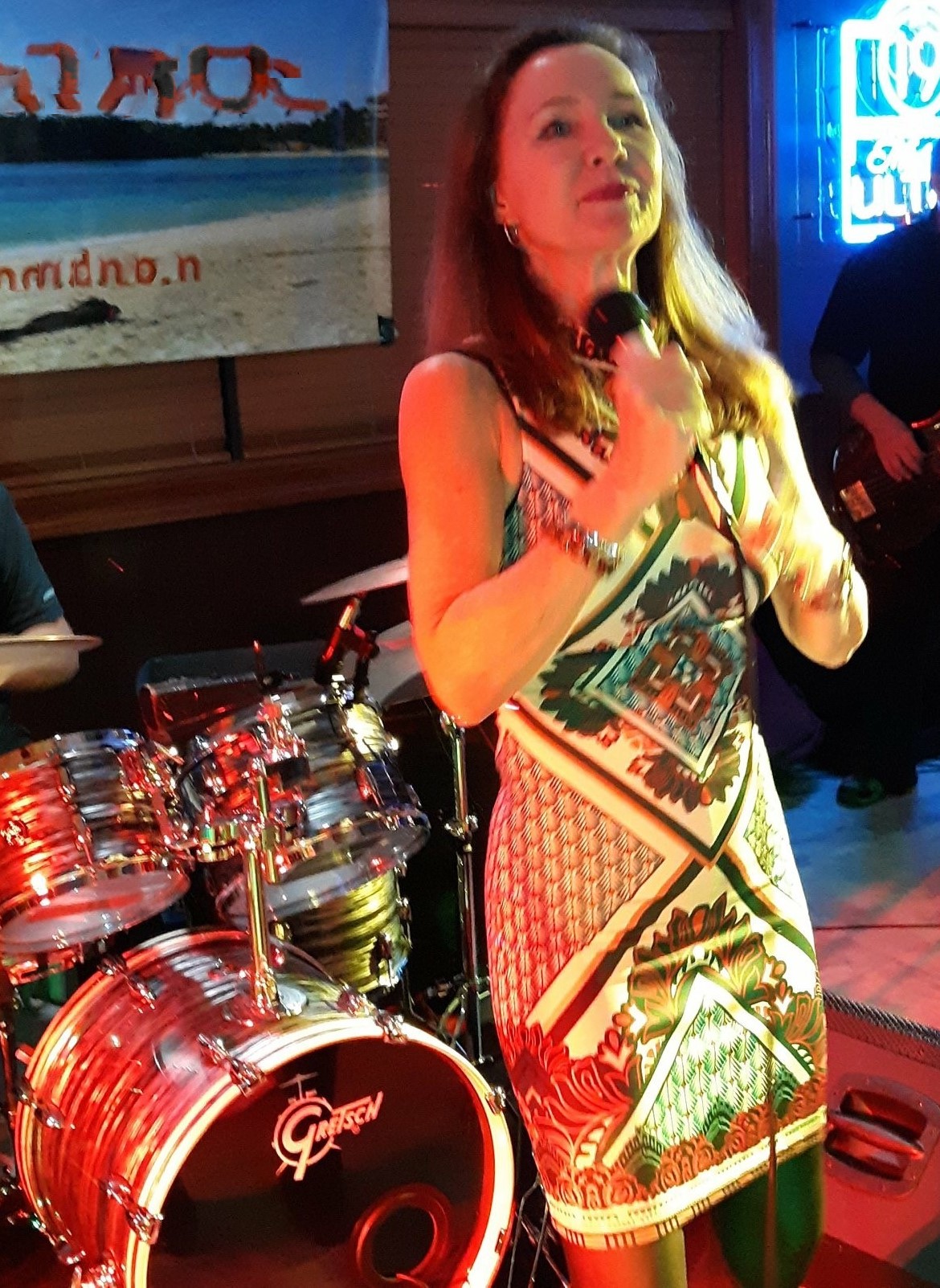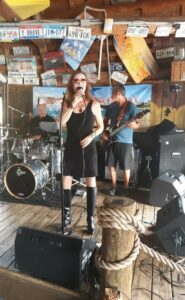 Julie has starred in numerous  musical theater productions in New York, Boston & Broadway.  As an actor she starred in the Tony Award winning one woman show 'Shirley Valentine'.
Her sultry voice has received numerous excellent reviews. After starring in the Paul Simon tribute concert by The Gloucester Stage Company, The Boston Globe wrote "Julie has an exceptionally earthy alto". Florida Weekly called her out for her moving performance of 'Day by Day' while starring in Godspell at the Herb Strauss Theater.
A definite crowd pleaser, Julie has enjoyed  fronting for the INGE BERG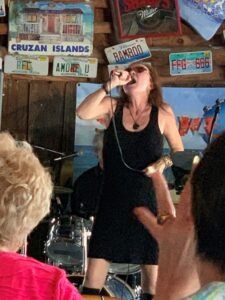 band in Gloucester Massachusetts and has also collaborated closely with PJ McGinnis with Miami's famous CRIS CAB  band.
Julie enjoys the camaraderie and fun she has found with CATEGORY 5 as her range, experience and stage presence provide the Category 5 Band the ability to provide new, fresh material that our audiences love.
---
Lead Guitar, ARRANGEMENT MANAGER MUSICAL DIRECTOR & stunt coordinator
JAson Kloosterman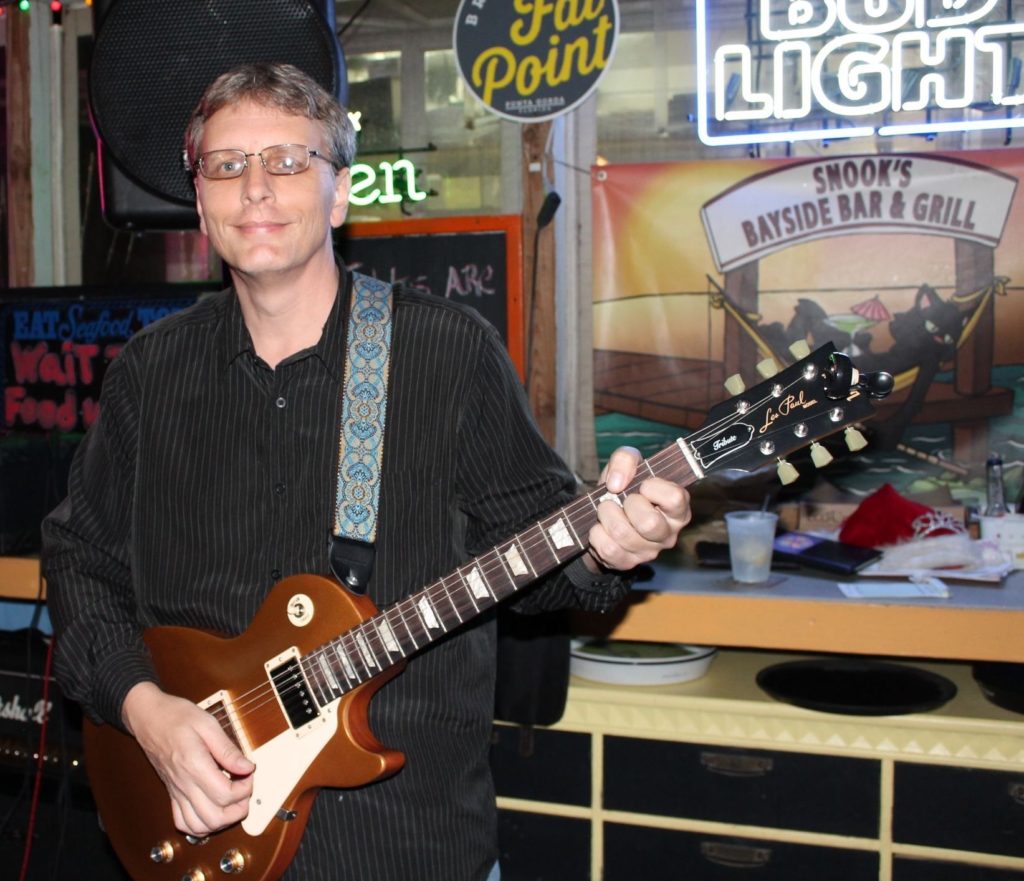 Perhaps more easily recognizable by his stage name: Jason Ulee, Jason made his bones in the music industry in the 1980's, playing with numerous bands around the country, including limited International exposure.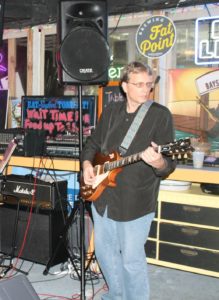 Jason honed his talent in high school, and reached local acclaim with The Mudballz band,  becoming one of the few teen boy-bands developing a statewide following,  traveling throughout Michigan in the late 1980's.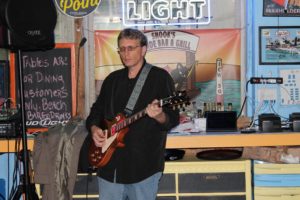 The following decade led to Jason's involvement in numerous projects, including limited international recognition in Eastern Europe with the Yebetevymot's, and the Labadiennas,  who became wildly popular after the breakup of the Soviet Union.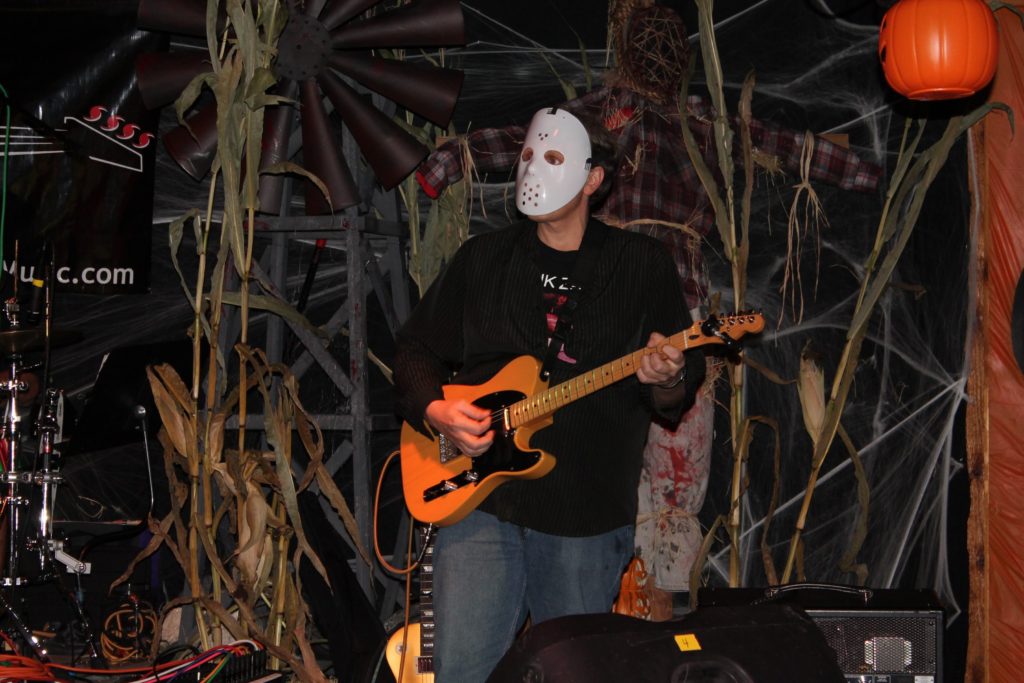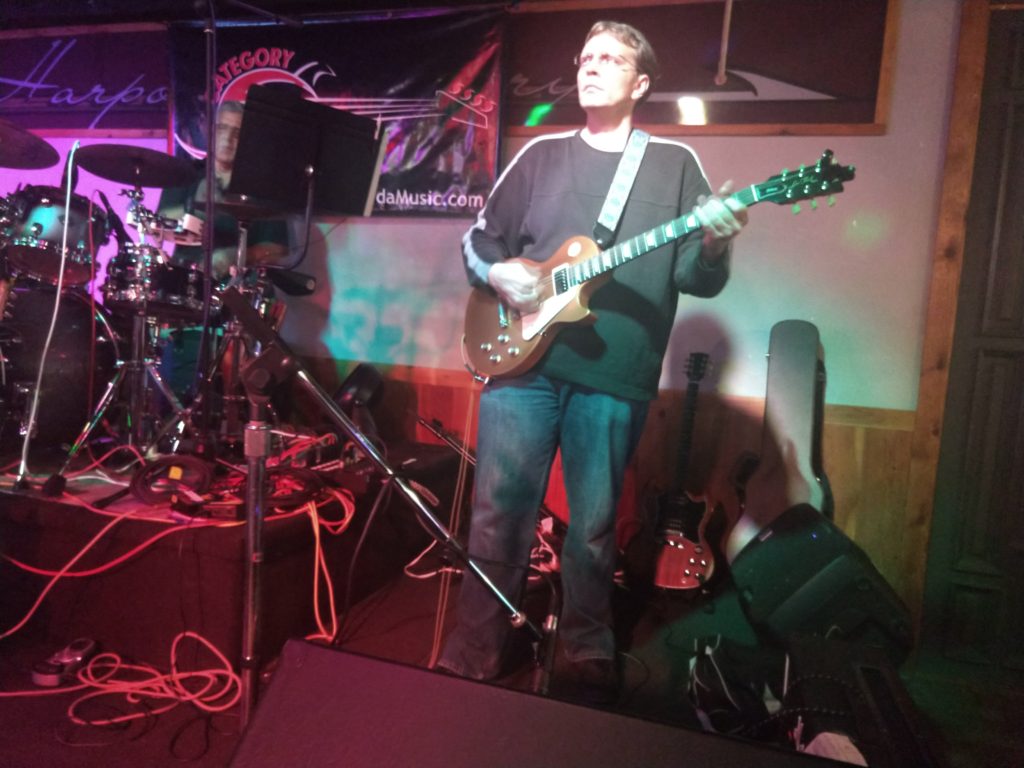 Jason is currently semi-retired from the music business in Florida, and enjoys teaching all forms of guitar and the camaraderie of the Category 5 Band.
---
Bassist & VOCALS – Rhythm Section Manager
Patrick Lyons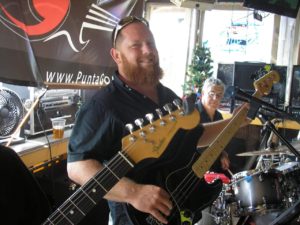 During his high school years, an unused guitar caught Pat's interest and it soon became obvious that he had a tremendous talent for the instrument, and as time went on and his interest grew, Pat decided to dedicate himself to the rhythm section.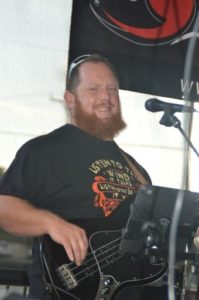 As a team sports athlete, Pat learned the value of being a team player early on, and the intensity of his interest, his talent, and his team player mindset made being part of a Band the perfect means to satisfy his personal goals.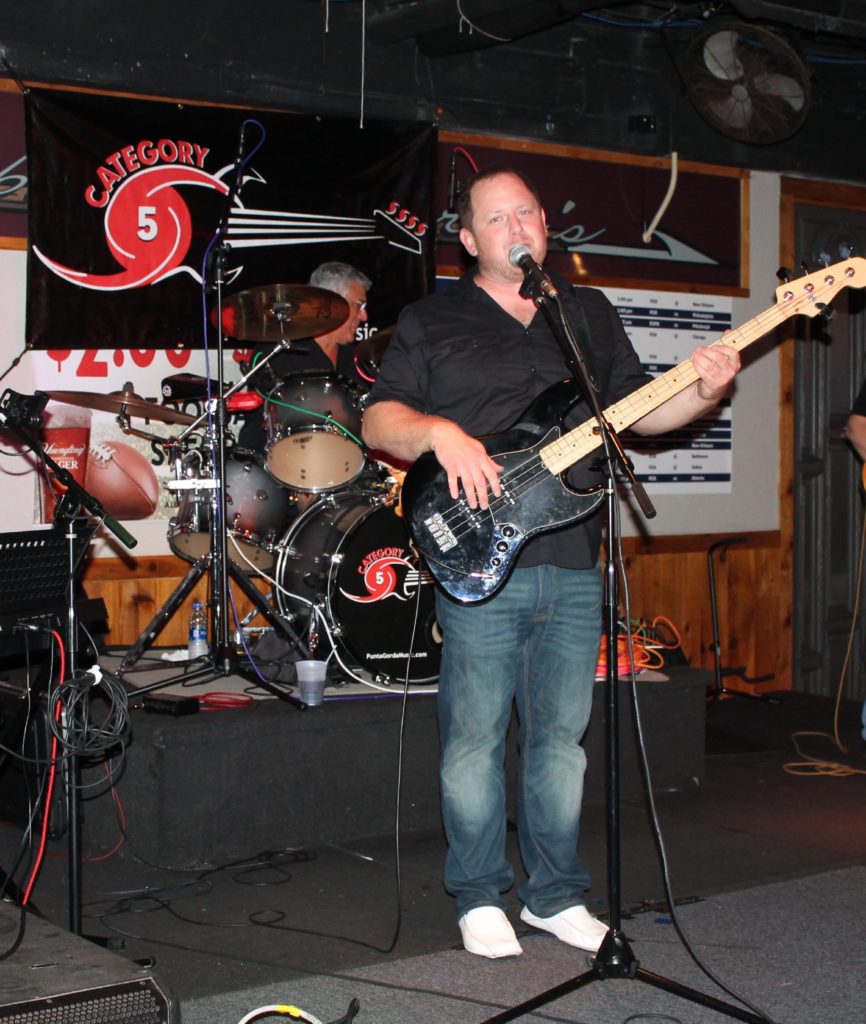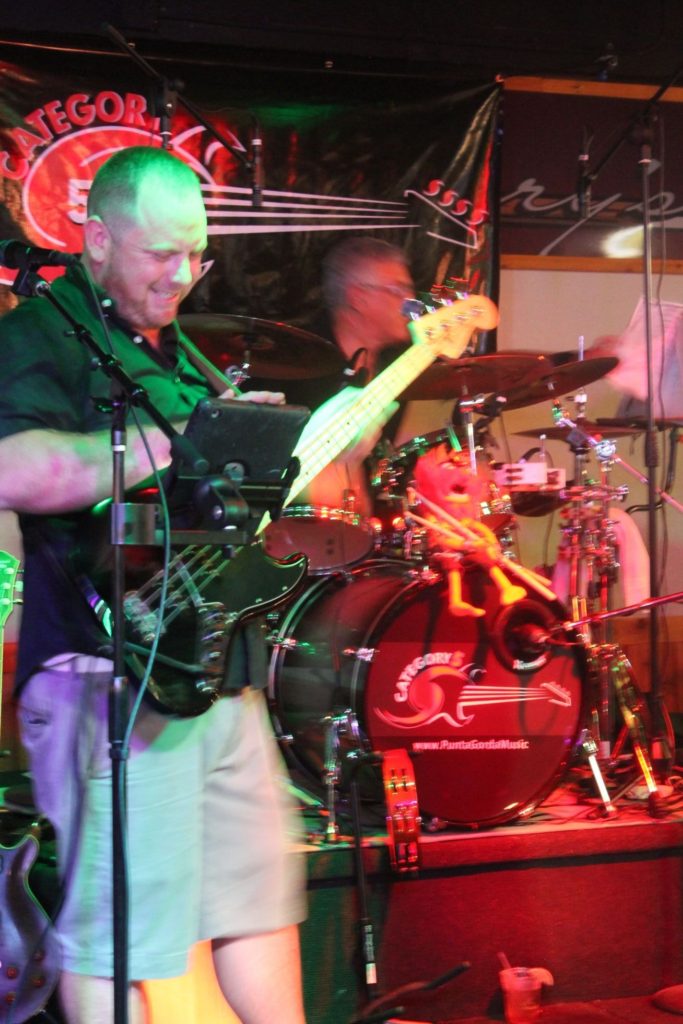 Ten years ago, Patrick transplanted himself from New Jersey to Punta Gorda, bringing considerable  depth of musical background and experience to THE CATEGORY 5 BAND.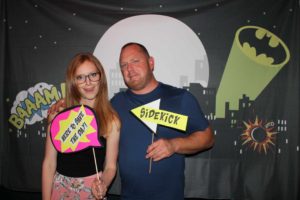 His bass skills add emphasis to the beat, musical tension and dynamics.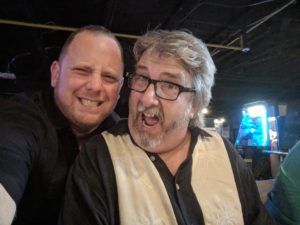 ---
---
Percussion & Band Communications
Harris Bowers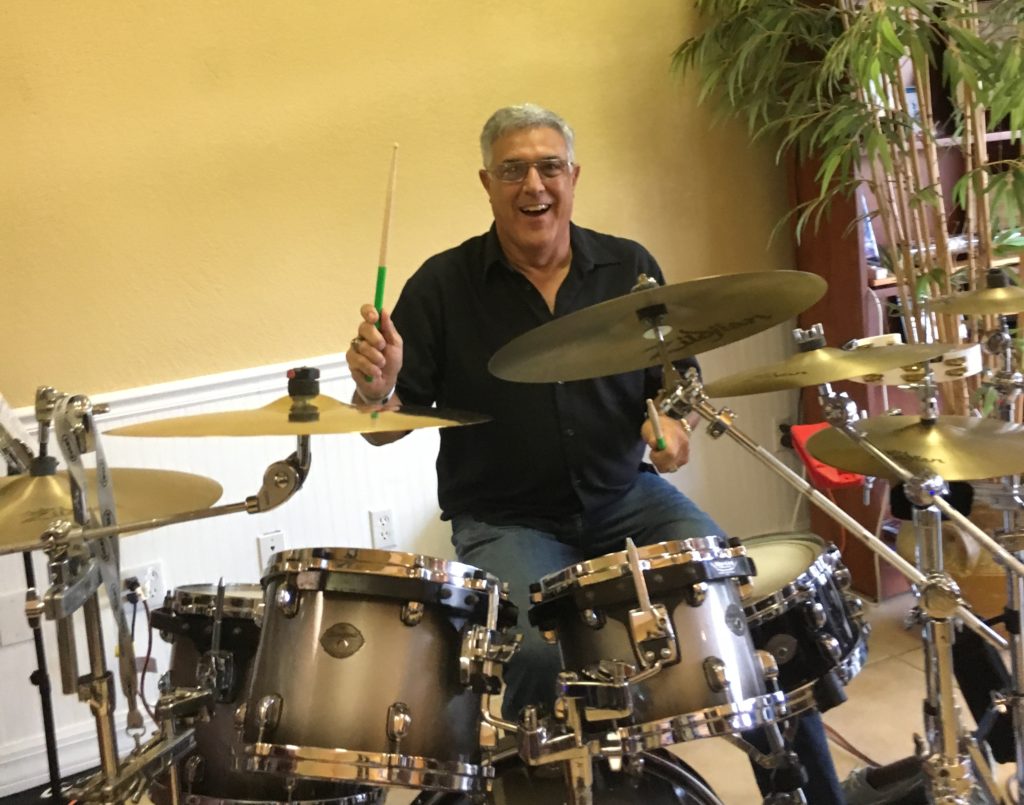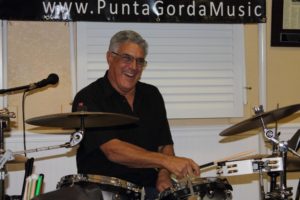 Harris began playing the violin at age 6 and clarinet at 14, participating in orchestra, marching band and pit orchestra for numerous high school musical productions sowing his musical seeds. Since college, those instruments have rarely seen the light of day.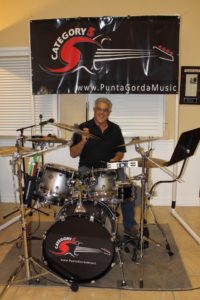 Not too long ago, he picked up sticks and a practice pad, and a week later a drum kit, and began playing along to U-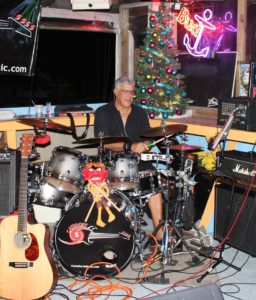 Tube videos.  Despite only having a handful of lessons, he taught his daughter how to play a basic beat and put her and a drum kit on the front of his boat to perform during THE SATURDAY NIGHT BEFORE CHRISTMAS EVE BOAT PARADE.  Prior to joining CATEGORY 5, he was a member of NO BIG DEAL BAND from  North Ft. Myers.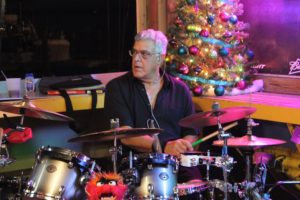 ---